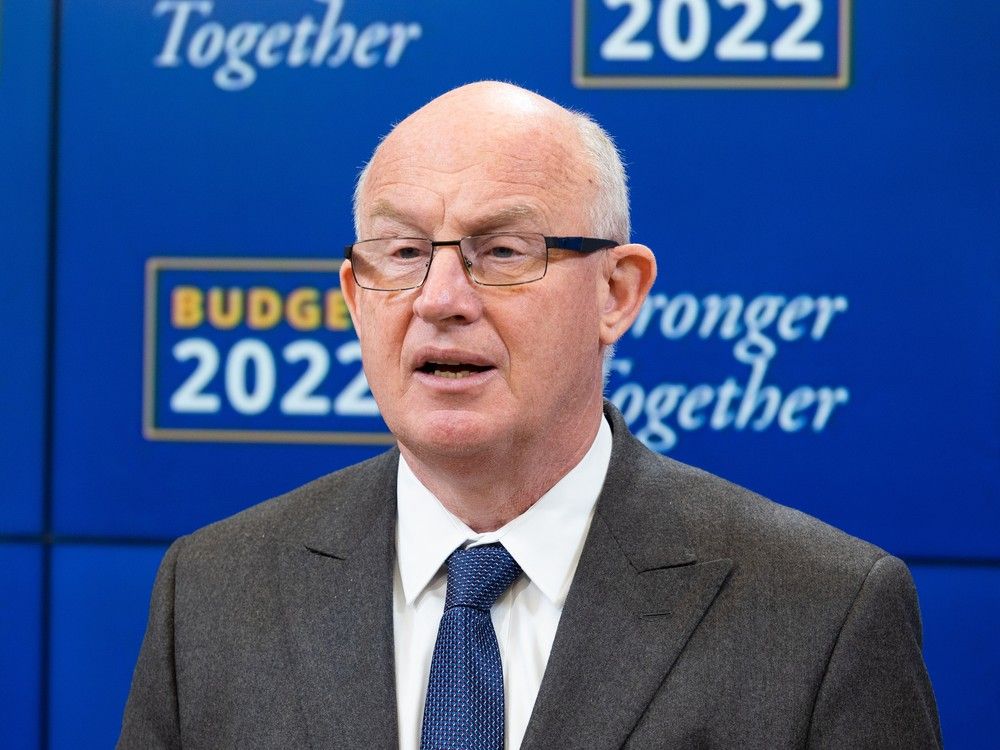 B.C. sets aside $25M to begin consultations, changes to policing
The legislative committee report also called for more Indigenous-led policing and a single independent civilian-led oversight agency.
Article content
The B.C. government has set aside $25 million during the next three years for consultations to help develop changes to policing and police oversight legislation, and begin changes to the Police Act.
Article content
It isn't clear exactly what priorities the NDP government will tackle with the money set aside in the 2023 budget. B.C. Public Safety Minister Mike Farnworth said Wednesday there is a whole range of issues that the province has been working on from an all-party legislative committee report, but only specifically pointed to Indigenous policing.
Article content
The legislative committee report — Transforming Policing and Community Safety in B.C. — delivered 11 recommendations last year that included changes to the Police Act meant to support policing that is more sensitive to decolonization, anti-racism and community needs, as well as increasing local accountability.
The report also called for more Indigenous-led policing and a single independent civilian-led oversight agency.
Article content
"There will be more news on where the money is going in the coming weeks," said Farnworth of the $25 million commitment.
The legislative committee also recommended that the B.C. government dump the RCMP and create a provincial police force, something the Alberta government is also considering. But Farnworth said just days ago that moving to a provincial force isn't on the government's "front-burner," noting it will take years-and-years to do so.
Craig Hodge, a Coquitlam city councillor and chairman of the Union of B.C. Municipalities' community safety committee, said Wednesday he's pleased money has been set aside for consultations because these are major changes. The UBCM supports more focus on dealing with mental-health issues and safety, but isn't supportive of a move to a provincial police force.
Article content
"We want to make sure that we get it right and we are fully aware of any consequences before any changes are made," said Hodge.
Policing has been a heated topic in B.C. recently, with the legislative committee report meant to address concerns around transparency and oversight, the role of complex social issues including mental health, and racism within B.C.'s police agencies.
Another report commissioned by the B.C. government addressed concerns about repeat offenders and found stranger attacks in Vancouver in 2020-21 increased by 35 per cent compared with 2019, coinciding with COVID-19.
The B.C. government also has yet to make a decision on whether to allow Surrey's city council, led by Mayor Brenda Locke, to stop a transition to a new municipal police force and stick with the RCMP. The transition is well underway with nearly 400 officers and civilian staff hired, and more than $100 million spent. Locke wants the transition halted because she argues the Surrey Police Service will be more expensive than the Mounties.
Article content
The debate surrounding the fate of the Surrey municipal police force has also raised questions about B.C.'s policing model and the recommendation to move to a provincial force and amalgamate municipal detachments into regional forces in Metro Vancouver, Greater Victoria and the Okanagan.
Robert Gordon, a professor emeritus of criminology at Simon Fraser University, said the $25 million to support consultations is a hopeful sign that change is coming.
However, the B.C. government is going to have to make a big decision on what direction policing in B.C. is going to take, said Gordon, who is in favour of moving to a provincial police force and regional amalgamation.
He said it will take a lot of fortitude to make the change to a provincial force.
Article content
Also included in the 2023 budget were initiatives and funding announced earlier. That included $230 million to help recruit 256 more RCMP officers at the provincial level, who will fill vacancies in highway traffic units, rural communities and some specialized units.
— With files from Katie DeRosa
Ian Mulgrew: Allegations that B.C. RCMP officers abused Indigenous women 'swept under the carpet,' says ex-Mountie

Surrey police union files conflict of interest complaint against Coun. Rob Stutt with ethics commissioner
---
Support our journalism: Our in-depth journalism is possible thanks to the support of our subscribers. For just $3.50 per week, you can get unlimited, ad-lite access to The Vancouver Sun, The Province, National Post and 13 other Canadian news sites. Support us by subscribing today: The Vancouver Sun | The Province.